By: Dr. Elizabeth Eggert
Halloween is fast approaching, and while children rejoice at the prospect of consuming as much candy as possible, parents know that copious amounts of sugar can have monstrous effects on their teeth.
But not all Halloween candy is created equal! There is a certain kind of candy that, for dental professionals, is the stuff of nightmares. We're talking of course, about sour candies.
At Eggert Family Dentistry, we don't want to take the fun out of Halloween, but we do want to arm you with the right information so you can make the best decisions for your family's dental health! So, from sour gummy worms to WarHeads, let's take a look at why sour candies are so harmful, and how you can protect your children's dental health this Halloween.
Sugar, Sugar, Sugar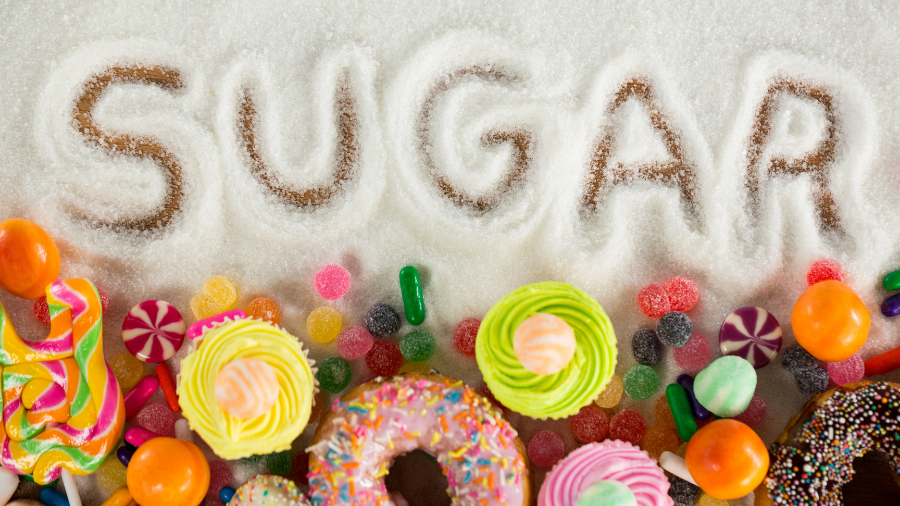 Sour candies are particularly damaging to your teeth. But in order to understand why, we need to first talk about how sugar affects your dental health.
Sugar feeds the harmful bacteria in the mouth that make up plaque. When these bacteria eat sugar, they produce acids that destroy tooth enamel, allowing these harmful bacteria strains to affect deeper layers of the tooth. This results in cavities and tooth decay, and can ultimately contribute to tooth loss.
Foods and candies containing high amounts of white processed sugar are particularly damaging because these foods leave a sticky residue on your teeth that is too strong for your saliva to wash away on its own. (That's why it's so important to brush your teeth after consuming sugary food and drink!)
How Sour Candy Affects Your Teeth
Sour candies are a double whammy – they're sweet with sugar, allowing them to stick to your teeth, but they're also more acidic, meaning they have a pH balance of less than 7.0.
This acid is what makes the candy sour, and unfortunately, it also weakens and wears away at your enamel. In fact, some sour candies are so acidic that they can actually burn the tongue, gums, and cheeks. Yikes!
To get an idea of the seriousness of the problem, here's a chart that lists some popular candies along with their acidity. The lower the number, the more acidic the candy. And, keep in mind, this chart and research was done in 2007, the number of sour candies has exploded in the last 15 years so there are many, many more!
You'll notice that one of the worst offenders, WarHeads Sour SprayⓇ, has an acidity of 1.6 — very close to battery acid. Talk about spooky!
This predicament is made worse when you consider that kids will often challenge each other to see who can hold a sour candy in their mouth for the longest time (looking at you, WarHeads!). This keeps the acidity high in the mouth for long periods of time and saliva doesn't have the chance to neutralize the environment back to a healthy pH.
The Worst Types of Halloween Candy
Certain types of candy are especially bad for your teeth. Along with the chart we mentioned earlier, you should refer back to this list so that you're ready when your child brings home their Halloween candy haul.
Hard Sugar Candy
(Examples: Lollipops, JollyRanchers, JawBreakers)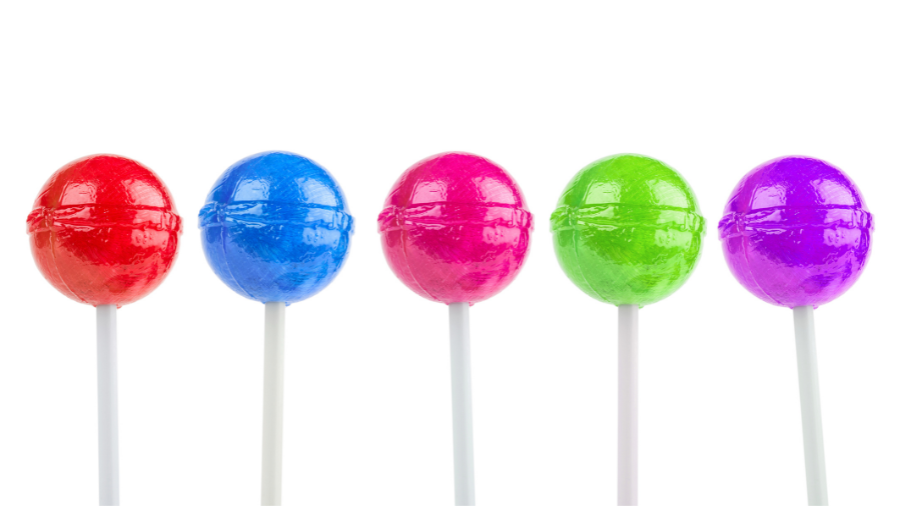 When it comes to dental health, the length of sugar exposure is directly related to the likelihood of tooth decay. Hard candies require you to suck on them until they dissolve, meaning the candy is in your mouth for much longer. This increases the amount of time your teeth are exposed to sugar, thereby increasing the chance of tooth decay. And, if the hard candy is sour, then your teeth are also exposed to a prolonged acid attack. As if that weren't enough, hard candies can also break or chip your teeth!
Chewy or Sticky Candy
(Examples: Gummy worms, LaffyTaffy, caramels)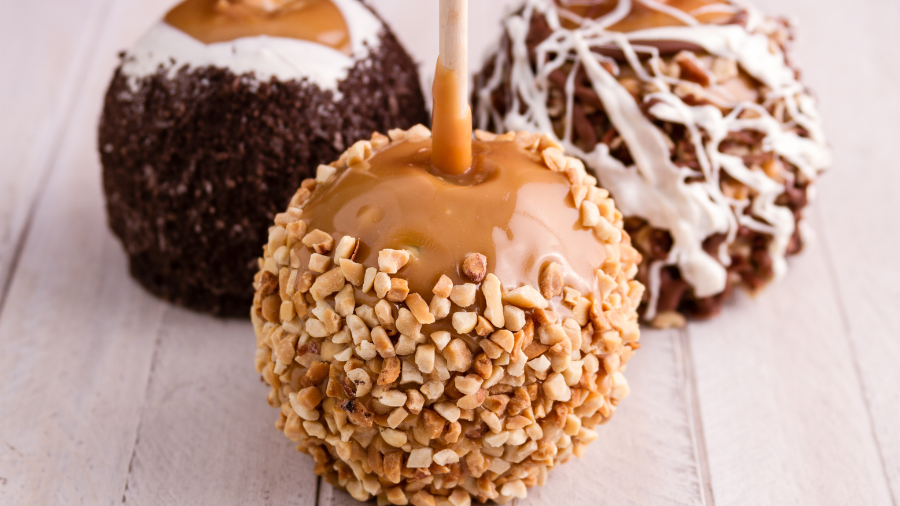 The stickier the candy, the worse it is for your teeth. That's because sticky candy can easily get stuck in the nooks and crannies of your teeth, and is difficult to remove. As we've already mentioned, the longer a candy is in your mouth, the higher the likelihood of tooth decay. So even when you're finished eating your gummy worms, the gummy worms are likely still in your mouth for hours afterward!
Sour Candy
(Examples: Sour Punch Straws, Sour Patch Kids, Warheads, Sour Skittles)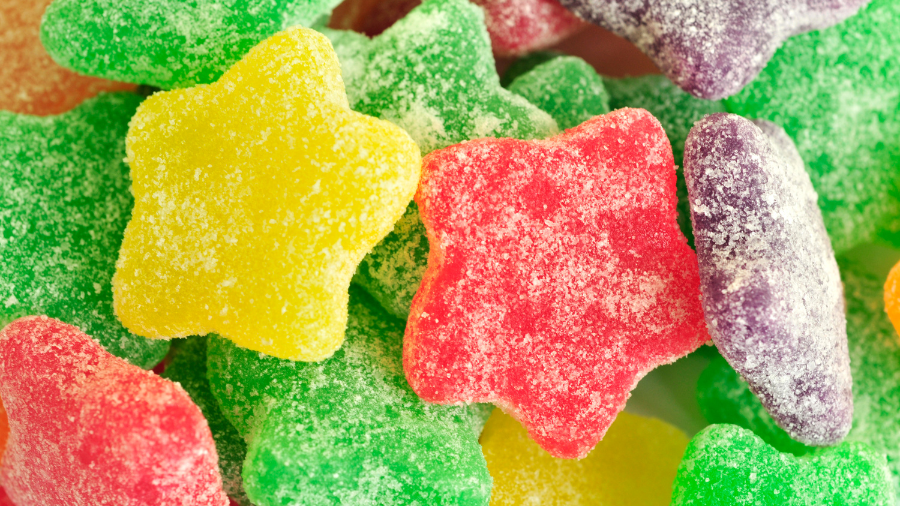 As we've mentioned, sour candies are highly acidic. Acid attacks the teeth by weakening and wearing away tooth enamel, and teeth without protective enamel are more likely to suffer from tooth decay. Each time you put a sour candy in your mouth, your teeth experience an acid attack that lasts about 20 minutes!
Tips To Protect Your Family's Teeth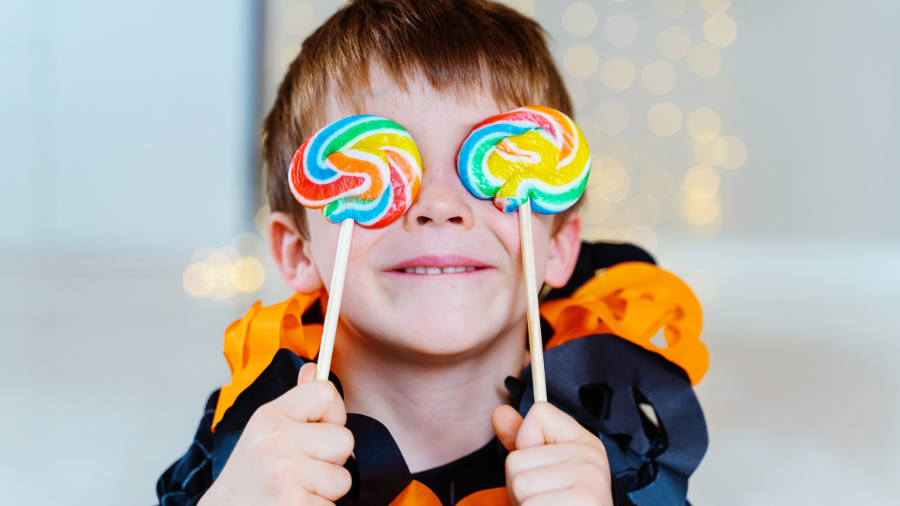 Luckily, there are a few ways you can protect your children's teeth this Halloween.
Dental health education: Teach your children about the importance of dental hygiene. Explain what happens when acid wears away at a tooth's enamel, and they might think twice about sucking on that WarHead!
Prevention: Consider making an appointment with Eggert Family Dentistry to have a

dental sealant

applied to your child's teeth before Halloween rolls around. Sealants are a thin coating that protects the enamel of each tooth and prevents decay.
Sweet alternatives: If your child is reaching for their Halloween candy haul too often, encourage them to grab some of their favorite fresh fruits and vegetables instead. These won't stick to their teeth and contain less sugar, but still taste great!
Good habits: Make sure your child brushes their teeth twice a day, and maybe more if they are eating a lot of sugary candy.

 

Be careful though of brushing too soon after eating sour things. Brushing will abrade away enamel under acid attack. It is best to allow your saliva to neutralize for awhile before brushing if you've eaten sour things.
Non-food alternatives: Consider offering your child a trade — extra screen time for 3 pieces of Halloween candy, a sleepover with friends for 5 pieces, a movie ticket for 10 pieces, etc.
At the end of the day, brushing, flossing, and recare appointments throughout the year will help protect your child's teeth, especially during the spookiest time of year! Call us at 651.482.8412 to schedule your family members' recare appointments today. We look forward to giving your family a healthier, happier smile!