By: Dr. Elizabeth Eggert
There is a growing awareness about the dangers of obstructive sleep apnea. However, what most people don't know is that sleep apnea affects adults and children alike. Early intervention for children who struggle with sleep apnea can greatly improve their quality of life and protect them from serious complications and risk of death. Fortunately, knowledge is power. When equipped with knowledge about what pediatric sleep apnea is, signs to watch for that indicate a problem, and awareness of risk factors that can contribute to sleep apnea, you possess the tools you need to intervene if a child you love is at risk.
What is sleep apnea?
Just like the name sounds, obstructive sleep apnea is an airway blockage. During sleep, the most common cause for apnea is when muscles in the back of the throat relax, the tongue and surrounding tissues migrate back into the throat, and therefore obstruct the airway.
Symptoms of pediatric sleep apnea
The symptoms of pediatric sleep apnea are very different than sleep apnea symptoms in adults. Whereas adults suffer primarily from incessant snoring and chronic daytime fatigue, children's symptoms vary greatly. Children may or may not snore and may actually appear hyperactive during the day. Oftentimes, kids who struggle with undiagnosed sleep apnea are misdiagnosed with ADHD. Other pediatric symptoms include but are not limited to:
Restless sleep
Snorting, coughing or choking in their sleep
Mouth-breathing
Bedwetting
Sleep terrors
Learning problems
Behavior problems
Persistent fatigue
Poor weight gain and growth
Risk factors that can contribute to pediatric sleep apnea
There are numerous conditions that predispose a child to sleep apnea. Some of these risk factors include:
Obesity
Down syndrome
Cerebral palsy
Family history of sleep apnea
Airway blockages from tonsils and adenoids
Low birth weight
Neuromuscular disease
Sickle cell disease
Craniofacial abnormalities
When to see a doctor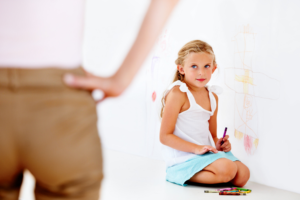 If your child is a mouth-breather and consistently wakes up feeling tired or exhibits ADHD symptoms during waking hours, it's a good idea to bring him or her into the doctor for evaluation. You may want to consider an appointment with an ENT who looks at sleep OR a sleep doctor directly.
If you're concerned that craniofacial abnormalities are causing sleep apnea for your child, call Eggert Family Dentistry. Dr. Elizabeth or Dr. Jeff can evaluate your child's teeth, jaw, tongue, and airway and make recommendations. Depending on your child's age, Dr. Elizabeth or Dr. Jeff can fit your child with an in-mouth appliance – similar to an orthodontic retainer – which helps to maintain an open airway all night long.
Complications of untreated sleep apnea in kids and adults
When left untreated, sleep apnea in children can result in failure to grow and thrive, poor brain development, heart problems, and even death. If left untreated into adulthood, sleep apnea can decrease a person's lifespan by up to 10 years, cause an increase in blood pressure, an increase in the risk of heart attack, stroke, type 2 diabetes, cancer, and dementia.
Needless to say, sleep apnea is nothing to mess around with. Eggert Family Dentistry is proud to be sleep apnea savvy, serving our patients with the knowledge, skills and resources to effectively screen for and often treat sleep apnea in both children and adults. If you're concerned that someone you love is suffering from sleep apnea, give us a call at 651.482.8412 or contact us to set up an evaluation.