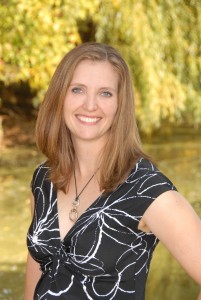 Eggert Family Dentistry owner, Dr. Elizabeth, has been practicing dentistry for more than 13 years. She was recognized in 2014 by Minnesota Monthly Magazine as a Top Dentist. Here's your chance to get to know Dr. Elizabeth in her own words, including something most of her patients don't know about her.
Why did you choose to go into dentistry?
I've always enjoyed science and was earning a chemistry degree in college. But after two years of summer research at the University of St. Thomas, I knew I needed more contact with people day in and day out.
At that time, I happened to have a job working with a woman whose husband was in dental school. It sounded perfect for me: some science, a lot of contact with people, working with my hands, and the ability to run my own business.
From that point on, I learned everything I could about dentistry and was accepted to start at the University of Minnesota School of Dentistry right after graduation
What sets you apart from other dentists?
I am a woman dental business owner and have been since the age of 29. I love getting to know my patients and their families—it is a great feeling to come to work and see the friends I have built relationships with over the years. I seek out the highest caliber of continuing education courses and love sharing my knowledge and skills with my patients.
Tell us about your family.
I'm the oldest child of three. My two younger brothers are now both married. My parents live nearby in Blaine, Minnesota. Dr. Jeff and I have been married nearly 17 years. We live in Roseville with our five amazing boys: Peter (13), Luke (12), Charlie (9), Grant (6), and Zachary (3). Our kids attend school at Highview Middle School, Valentine Hills Elementary School, and St. Odilia preschool.
What are some of your hobbies outside of dentistry?
I've been playing handbells since 1999. Currently, you can find me playing at St. Timothy's Catholic Church in Blaine. We are especially busy playing during Christmas and Easter. I spend a lot of time gardening and grow both flowers and vegetables, and I enjoy working on landscaping projects in my yard.
I also enjoy experimenting in the kitchen and have been known to get my kids to eat things such as gnocchi and kale. Otherwise, our boys keep us busy driving to and cheering at various sporting events.
What is something most of your patients don't know about you?
With the addition of Dr. Jeff last year, I was fortunate enough to take a two-week vacation—my first one ever! I took my oldest kids, Peter and Luke, and joined my parents on a whirlwind European tour. My parents were celebrating their retirement. I had never been to Europe before and got to hit the highlights: London, Paris, Lucerne, Venice, and Rome. I loved Paris—that came as a surprise to me—it was a beautiful city!
Dr. Elizabeth's Hours at Eggert Family Dentistry
Monday:  7:30 am to 2:30 pm
Tuesday:  7:30 am to 4:30 pm
Wednesday:  7:30 am to 4:30 pm
Thursday:  7:30 am to 2:30 pm