By: Dr. Elizabeth Eggert
Eggert Family Dentistry has been thinking of offering Invisalign® to our patients for years. But with all the other continuing education courses Dr. Elizabeth has been taking to enhance our patient's smiles and their bites, it has been difficult to coordinate the training. Dr. Furey has been a certified Invisalign® provider for more than eight years, so as we transition his practice to Eggert Family Dentistry, the timing was perfect for Dr. Elizabeth to become Invisalign certified too.
Dr. Elizabeth wanted to experience Invisalign® for herself to help her better understand how it will work for our patients. So recently, Dr. Elizabeth began treatment.  This is the first blog in a series about our practice owner and her experience with Invisalign®. We also have two other staff members undergoing treatment – Randi and Kara. We'll publish Randi's story tomorrow.
Why Dr. Elizabeth Started Invisalign®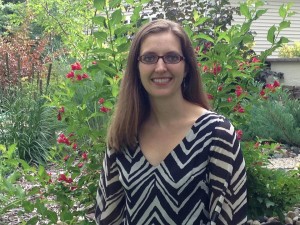 When Dr. Elizabeth noticed crowding on her lower anterior teeth and wear on some of her teeth due to malalignment, she knew Invisalign® would be a good option for her. The system of clear, comfortable, plastic aligners would gradually bring her teeth into alignment without visible braces. And since the aligners are removable, there wouldn't be any food restrictions or big changes to her daily oral hygiene routine. All she would need to do is clean the aligners regularly and change them every two weeks as her teeth adjusted.
Dr. Elizabeth's Experience Five Weeks into Treatment
Today, Dr. Elizabeth is five weeks into her treatment. Though she knows she's still at the start of her experience, she's already noticing Invisalign® working. Her teeth have moved to the point that food no longer gets stuck in her mouth's trouble spots. She's looking forward to seeing the results of her full treatment!
Find Out if Invisalign® Is Right for You
The dentists at Eggert Family Dentistry love helping our patients align their teeth gradually, effortlessly, and invisibly. Dr. Elizabeth would love to have you along on her journey! To help make it happen, we're offering specials on Invisalign® express treatments between now and December 31 for patients who have completed an Invisalign® records appointment:
$130 off Express 10 Dual-Arch Treatment
$180 off Express 5 Dual-Arch Treatment
Schedule your records appointment today to learn if Invisalign® is right for you. Clincheck approval must occur before December 31, 2016, for offer to apply. Email Eggert Family Dentistry or call (651) 482-8412.