By: Dr. Elizabeth Eggert
Whiter teeth can make a profound change in your appearance, your confidence, and your life!
The KöR Whitening Deep Bleaching™ System whitens teeth dramatically, and is considered to be the most reliable and effective bleaching system. It works by restoring your teeth's ability to absorb oxygen. The oxygen from the whitening gel is absorbed deeply into the tooth, dissolving stain molecules and changing how the tooth reflects light. KöR can often lighten teeth sixteen shades or more.
Have you tried other bleaching system and are you cautious about pain? Look no further. In most cases, the KöR Whitening Deep Bleaching™ System produces low, to no, sensitivity. Typically, most patients have no discomfort at all!
Marianne is our latest KöR Whitening Deep Bleaching™ System success story. Marianne has a vibrant personality and wanted dazzling teeth to reflect her zest for life. Through the very simple KöR Whitening Deep Bleaching™ System process, Marianne went from: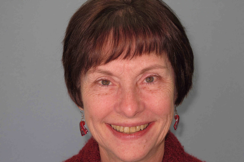 to: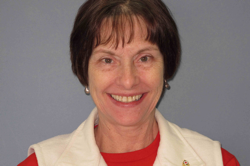 The process is easy:
First, we'll examine and take impressions of your teeth
Your bleaching trays are fabricated directly by KöR
When your trays are ready, we apply a conditioning formula to your teeth in-office
You then leave our office with an "At Home Kit:" your trays, KöR bleaching gel, and desensitizer
You will use your trays nightly until we love your new shade
The best news is that with your custom maintenance program, you can permanently keep your pearly white smile
Whether your teeth are dull from coffee, tea, red wine, or EVEN tetracycline staining, the KöR Whitening Deep Bleaching™ System is right for you. This process is perfect for ages 14 and older, and is entirely safe for your teeth and gums. Unlike so many other ill-fitting bleaching systems, the trays used in this process are thin and perfectly form-fitting. You'll even forget they're in your mouth. Bleach is sealed inside the tray, preventing gel from leaking into your mouth.
So, if you're looking for a beautiful, healthy, and natural looking smile, Eggert Family Dentistry can help. Give us a call today and start moving toward a brighter looking tomorrow! 651-482-8412