By: Dr. Elizabeth Eggert
Everyone wants a full set of strong, healthy, functional teeth. They enable us to eat and enjoy a wide variety of food, chew that food to get maximum nutritional benefits from it, and speak clearly. And hey, they also just look good. When you've got a full smile of clean healthy teeth, it's easy to feel confident when you're talking, eating, and laughing.
Most of us start off with a full set of 32 teeth, and many of us have our wisdom teeth removed during elective surgery, leaving us with 28 teeth to take care of. However, due to a variety of reasons, many of us loose at least one tooth by middle age, and by age 65, one in four people in the U.S. has lost all their teeth.
Causes of Tooth Loss
Tooth loss is caused by many factors.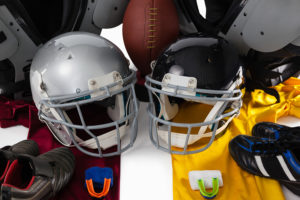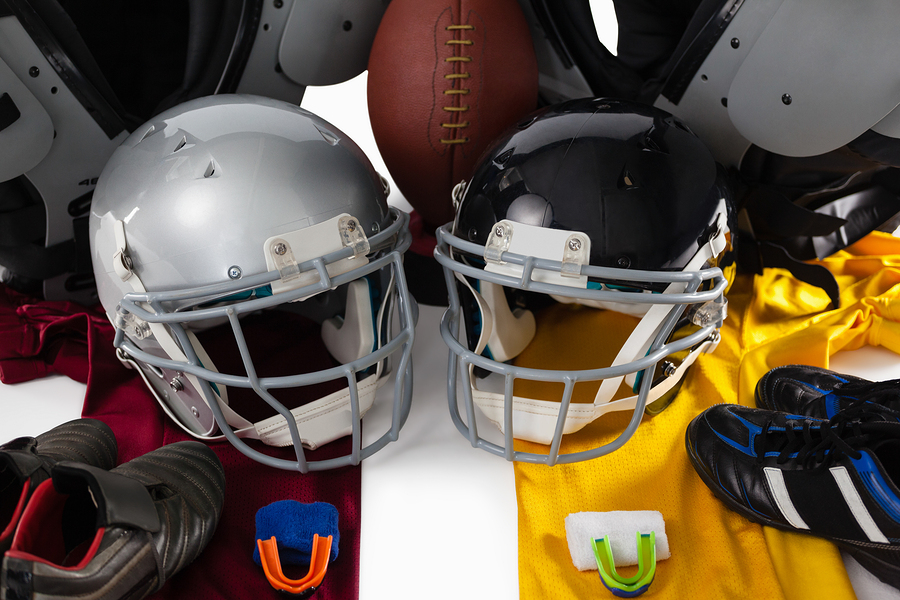 Injuries such as falls or sports accidents can cause tooth loss. Even without immediate tooth loss, sometimes there's sufficient trauma to the jaw bone and gums that a tooth sustains hidden damage in the nerve and root, which may take months or years to become obvious or fully abscess.
Periodontal disease may cause tooth loss. With this condition, the architecture supporting the tooth, like the bone, ligament, and gums, is damaged or destroyed. When this occurs, a tooth becomes loose and painful and often can no longer be saved.
Tooth decay results from bacteria converting the starch and sugar that accumulates in your mouth into acids, which damage the protective layer of tooth enamel and cause cavities. Some teeth are inherently prone to increased cavities due to deep grooves which trap food, tight and misaligned places which are hard to clean, or thin tooth enamel.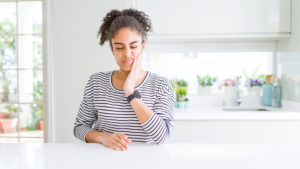 Excessive wear from clenching or grinding your teeth can also put a lot of stress on the teeth, causing structural damage in the form of cracks or fractures. As strong as teeth are, this structural damage compounds over time and occasionally an abscess will form from bacteria accumulating in the crack or the damage will be so severe there is no longer any way to save the tooth.
Extra acid in the oral environment will attack the hard enamel surface of a tooth. The enamel goes through a chemical process that is like dissolving. With this thin and weak enamel, the tooth is more prone to excessive wear or decay and can be lost as mentioned above. These extra acids can be from food or drink, acid reflux disease (including GERD), or systemic problems in how your body gets air and breathes.
Many Reasons to Replace Missing Teeth
When you lose a tooth, there are many reasons to replace it.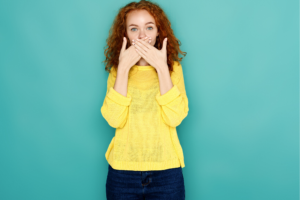 First, there's your confidence and self-image. If you've got a visible gap in your smile, you are likely to smile less. You may be self conscious when you eat or laugh. In some cases, you may have trouble with a few sounds as you speak.
But beyond just your winning smile, there are other concrete and medical reasons why it's important to replace missing teeth. Each tooth plays a crucial role in your mouth's function. A missing tooth can shift your bite pressure onto other teeth, and over time, neighboring teeth may migrate into the space the missing tooth once occupied. Missing teeth also invite plaque to build up in hard-to-clean spots, which can encourage gum infections that might lead to further tooth loss. Also, the bone which formerly anchored the tooth will start to deteriorate and diminish, which can jeopardize neighboring teeth.
Eggert Family Dentistry and Tooth Restoration
Deciding whether and how to replace a missing tooth is a personal choice each person should discuss with our dental team. If you have experienced or are anticipating tooth loss, please come in for a consultation. Dr. Elizabeth and Dr. Jeff will be more than happy to explain your options for restoring your beautiful smile, and to help you understand why your tooth was jeopardized and how to improve the conditions for your remaining teeth. Call us today for an appointment, 651-482-8412.