By: Dr. Elizabeth Eggert
How did this start?
 

Liv's Story

Liv came to us for an evaluation with Dr. Elizabeth Eggert prior to beginning Invisalign treatment. Liv was about to start Invisalign with Dr. Wang, but she and her parents wanted to discuss her options for addressing the spacing she had between some teeth. 

Liv was born with undersized lateral incisors, sometimes called "peg laterals." With this condition, there often are spacing issues because the tooth size doesn't match the arch size. In Liv's case, this left a space between her two front teeth that she wasn't fond of. It even kept her from smiling in public!

Pre-planning was done so that after Invisalign treatment, Liv would be left with even spacing, an expanded arch, and a broader smile. Then, Dr. Elizabeth would be able to change the size of her teeth with composite and finish building Liv a beautiful smile.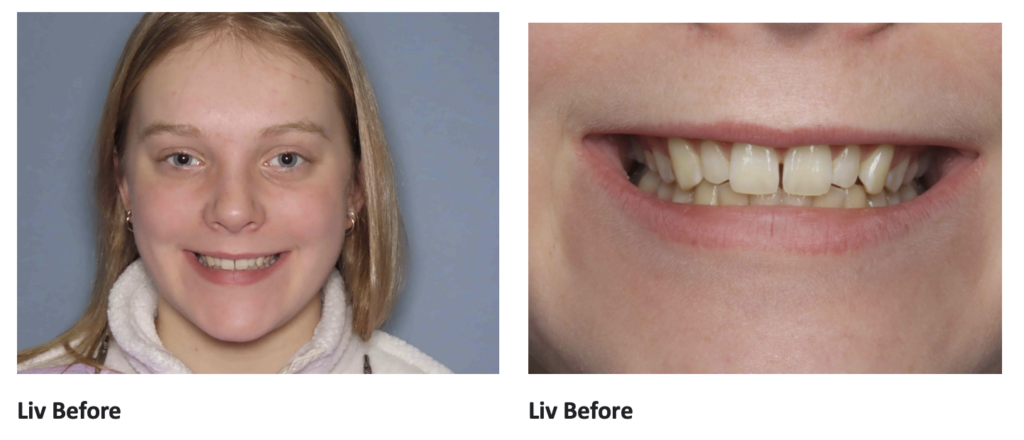 What was involved?
When Liv completed her Invisalign, she noted she wanted whiter teeth too, so before we completed her restorations, Liv underwent the Zoom Whitening procedure. Her teeth brightened up very nicely.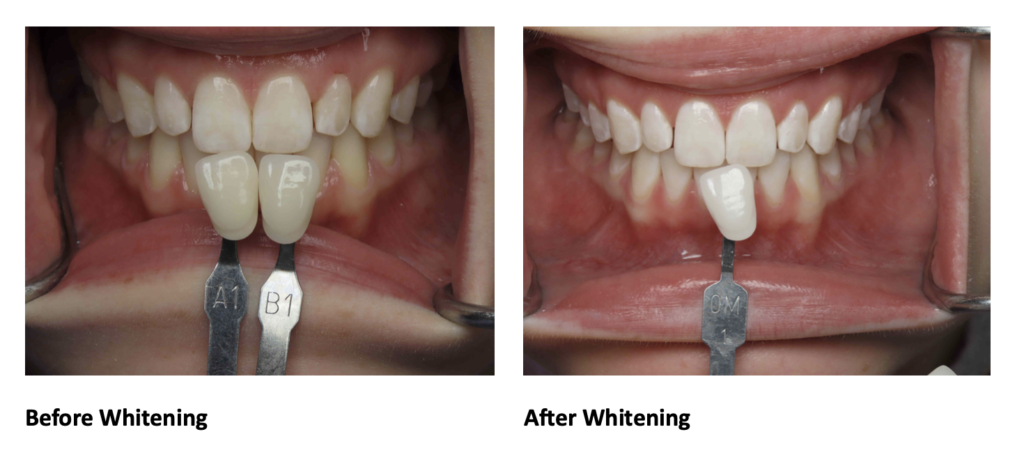 Dr. Elizabeth then discussed pros and cons with Liv and her parents regarding restoration options. There are two materials available for veneers – composite resin (plastic) or porcelain. Both are conservative options, both will give a nice color match, and both hold up well. Composite can stain over time, but initially isn't as much of an investment. Because Liv is still young and her body will continue to evolve, it was decided to do two composite veneers now and in a few years' time, reevaluate the need for porcelain, possibly extending to more teeth in the future. Dr. Elizabeth did a mock-up of the possible restorations and after seeing this mock-up, Liv was really excited and ready to proceed!
What does she think?
Liv is very happy with how everything turned out. She said she was excited to use composite, which will leave things more flexible for her future. She thought it seemed like the best option for her age. She said "It is easy to maintain and it feels very natural and normal.  I smile more now and I actually show my teeth. I didn't used to do that." This is what now makes her parents very happy!
When asked what she would say to someone considering getting this done, she said that is quick and not a long procedure: "It was very easy for me!"
We are so happy that we could work with Liv and collaborate with her team of doctors to help give her a smile she can be proud of!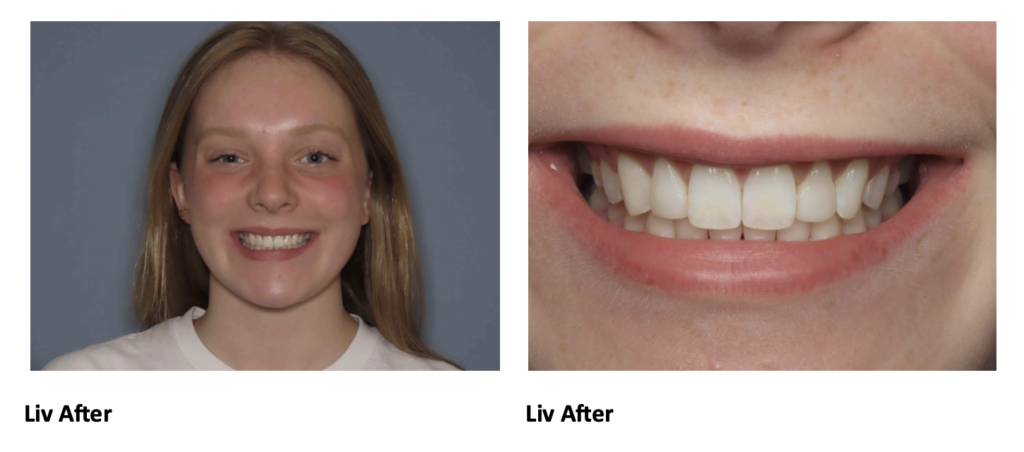 How did this start?
 

Gretchen's Story

Gretchen came to us as a new patient and Dr. Elizabeth noticed she had decay around an existing composite veneer on her right-side lateral incisor as well as decay on her right-side central incisor. While Gretchen certainly would benefit from a more comprehensive treatment plan to address her bite and wear pattern, Gretchen was nervous about replacing her existing composite veneer and was concerned about costs. Therefore, after some encouragement to at least address the decay, Gretchen agreed to move forward with a new composite veneer and filling.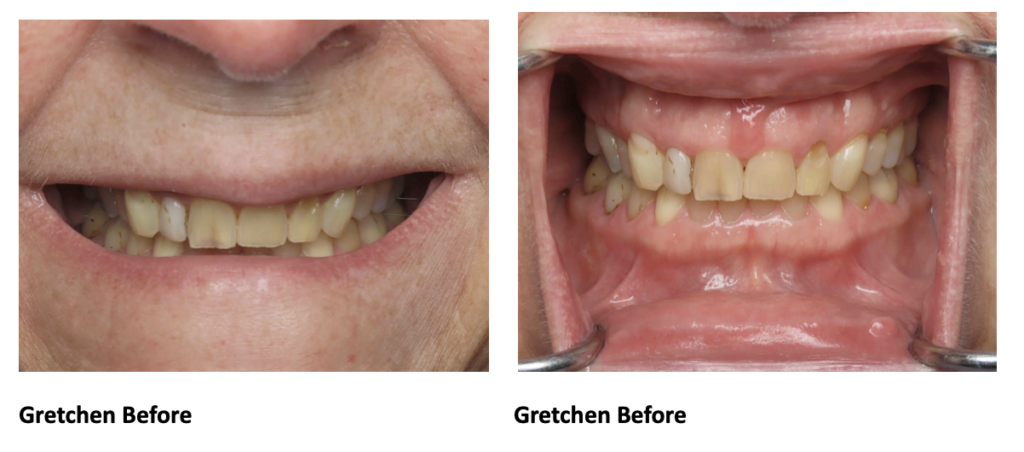 What was involved?
Since Gretchen wanted a more limited approach, no pre-planning was completed and all the treatment was done free-hand by Dr. Elizabeth in one appointment. Gretchen wanted a better color match (her original veneer was much brighter than the current shade of her natural teeth), she didn't want to feel the gap with her tongue on the back of her current veneer (due to the decay), and she wanted the shape and contour to remain similar to her original veneer.
What does she think?
Gretchen is happy with her results and she said "It doesn't feel like there is a gap in the back anymore." She is also happy she can still use her original retainer. This was a concern for her as well. Even in a more limited approach, composite can give beautiful results!