By: Dr. Elizabeth Eggert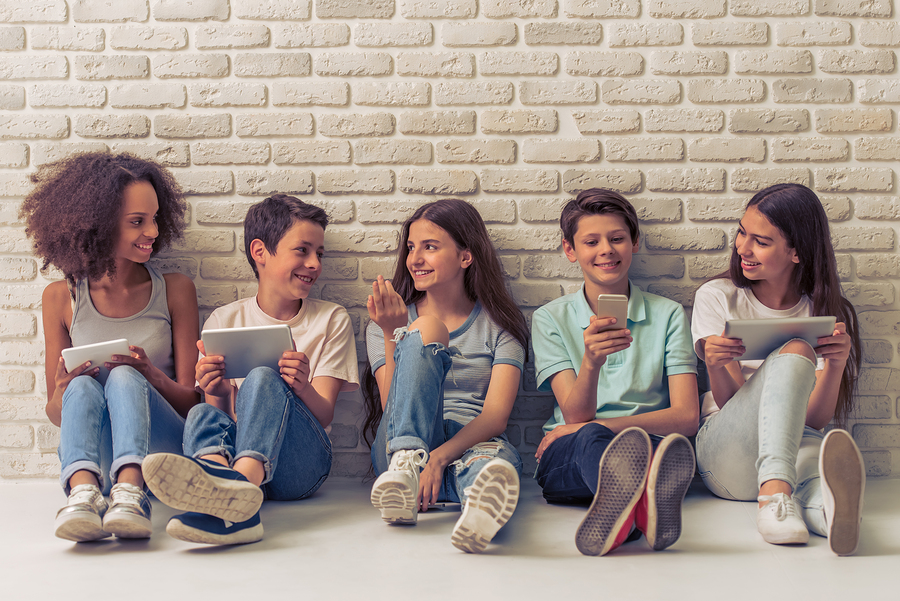 Have you noticed how busy teens are today? In addition to school and a few hours of homework every night, they've got soccer practice, dance lessons, and marching band. On weekends, the stress continues with all-day tournaments and a packed social calendar. While being so on-the-go, it's easy to see how good eating and oral health habits get pushed down the priority list. We've definitely seen it with our own teenage boys Peter and Luke!
But building a healthy mouth and body during adolescence is one of your teenager's most important jobs. The habits they build now will last long into adulthood. That's why Dr. Elizabeth and Dr. Jeff encourage their teen patients to take the time to slow down, make healthy eating choices, get enough sleep, and of course carve out time at the beginning and end of their days to brush and floss.
Here are a few healthy tips to share with your teen.
You Are What You Eat (and So Is Your Mouth)
Food is the fuel our body uses to build muscle, grow healthy bones, and help the brain to function optimally. Your mouth is ground zero for the food you eat. If that food is high in sugar and very acidic, it wreaks havoc on your teeth and gums. It's not that great for the rest of your body, either, since sugary foods provide little or no nutrition.
The great news is that the foods that are healthy for your teeth and gums are also healthy for your entire body. Whole foods rich with fiber and protein provide excellent nutrition without leaving sugars behind on your teeth. Drinking lots of water helps your brain and body stay hydrated and working efficiently. It also helps wash away any food left in your mouth after eating.
Take the Time to Eat Breakfast and Brush and Floss Your Teeth

Think about it—when you get up in the morning, your body has not eaten for hours! It needs fuel to wake up and get moving. Fiber and protein-rich breakfasts provide great nutrition and keep you feeling full all morning. Try a breakfast burrito or egg sandwich on a whole-grain English muffin.
Morning breath is usually enough of a motivator to brush your teeth in the morning. But after a full day of school, homework, and practice, it's tempting to collapse into bed without brushing and flossing.
Think about it—all the sugar and food particles from the entire day will sit in your mouth for hours if you don't brush and floss! All that sugar is a feast for bacteria that causes tooth decay. Yikes!
We encourage our teen patients to create and stick to a bedtime brushing and flossing habit. It only takes a few minutes and goes a long way toward maintaining a healthy mouth. Dr. Elizabeth or Dr. Jeff may also recommend sealants to support your good habits. Sealants fill in the grooves in the top of your back teeth. These areas are hard to clean and are prone to decay. Sealants help make your job a lot easier.
Has it been awhile since you've seen us? Schedule your recare appointment with Dr. Elizabeth or Dr. Jeff today.