By: Dr. Elizabeth Eggert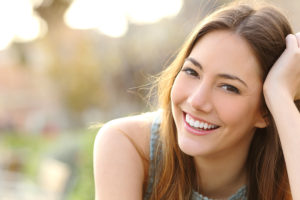 It's not disputed that whiter teeth lend themselves to a more attractive smile. Statistically, more than 66% of Americans recall attractive features about someone more easily than they recall unattractive features. Thus, a white smile and straight teeth leave a stronger impression than a dull smile and crooked teeth. In fact, Americans make the unconscious assumption that people with straighter, whiter teeth are more intelligent, even though there is no basis for this. These findings demonstrate the power of a brilliant smile to make a lasting impression. If you're feeling self-conscious about your dull smile, there are quite a few avenues you can pursue to regain and maintain a whiter smile this year.
Tooth discoloration prevention
The biggest investment you can make in your dental health is in the way of prevention. There are several things you can do to prevent tooth discoloration: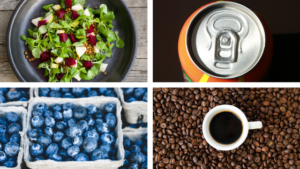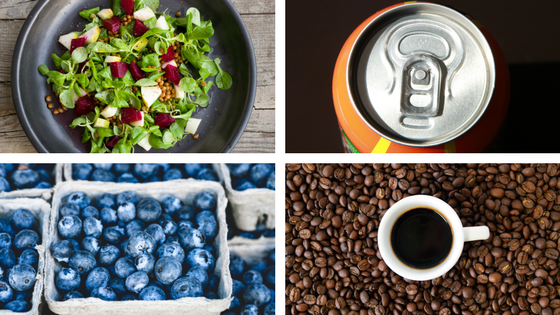 Avoid foods and beverages that stain teeth: Many foods are intensely pigmented, have substantial tannins or are highly acidic and easily stain enamel. Avoid or limit the consumption of berries, red wine, tomato-based products, dark chocolate, coffee, tea, soft drinks, energy drinks and sugary treats. If you consume these, wait a half an hour to let your saliva start the neutralization process and then brush your teeth thoroughly.
Quit smoking: It goes without saying that smoking is bad for your lungs and can lead to many forms of mouth, throat and lung cancer. But did you know that tobacco also lodges in the crevices of your teeth and causes staining? Kicking the habit is an investment in many facets of your health.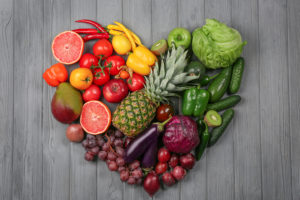 Eat healthy: Not only is it helpful to reduce or eliminate certain foods, beverages and tobacco from your diet, but it's also important to make sure you're consuming a sufficient amount of vitamins and minerals. Calcium is found in several vegetables and dairy products and helps strengthen enamel. Vitamin D is also important because it helps your body absorb calcium. Phosphorus works with calcium to build strong bones and teeth. Potassium, vitamins C, K and A contribute to dental health as well. In addition, incorporating crunchy fruits and veggies into your diet can keep your teeth clean and staying hydrated with plenty of water each day keeps bacteria from building up in your mouth and causing tooth decay.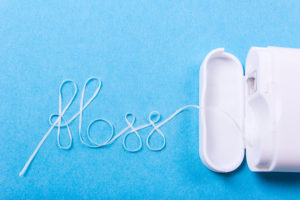 Practice daily dental care: The single best way to prevent tooth discoloration is by brushing and flossing faithfully each day. Brush in the morning and evening (more often if you eat sugary, acidic, or highly pigmented foods) and floss at least once a day. Additionally, you can incorporate a daily swish of fluoride mouthwash to cleanse your mouth from residual food particles and bacteria and keep enamel strong.
Cosmetic whitening solutions
In a perfect world, we would all make lifestyle choices that ward off tooth discoloration and enjoy white smiles without intervention. However, for many reasons—some that are out of our control—our teeth become dull and stained. Fortunately, Dr. Elizabeth and Dr. Jeff have some excellent cosmetic procedures that help restore the white smile you long for.
Professional home trays: Dr. Elizabeth and Dr. Jeff offer professional at-home bleaching trays that use carbamide peroxide bleach, a much more stable and higher concentration bleach than that in over-the-counter hydrogen peroxide kits. Professional at-home trays are also safer and more effective than over-the-counter options.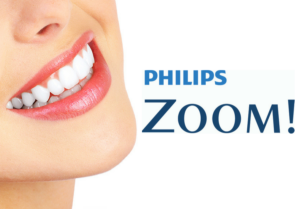 Zoom Whitening: Another popular option we offer at Eggert Family Dentistry is Zoom Whitening. Zoom Whitening is performed in a single two-hour appointment and lightens teeth anywhere from 4-10 shades! Professional whitening gel is applied to your teeth and activated by an LED light which helps the gel penetrate the teeth. Follow-up includes sensitivity management with a special gel and at-home whitening trays.
KöR Whitening Deep Bleaching: Dr. Elizabeth and Dr. Jeff are also proud to offer the KöR Whitening Deep Bleaching system. The most reliable and effective bleaching system on the market, KöR restores your teeth's ability to absorb oxygen and can whiten teeth up to 16 shades! The oxygen from the whitening gel is absorbed deep into the tooth, dissolving stain molecules and changing how the tooth reflects light. Most people experience little or no sensitivity with this treatment.
If you want to keep your teeth sparkling white between visits, avoiding or limiting enamel-staining foods and beverages, eating healthy, pursuing daily dental care, and avoiding tobacco are smart choices. If you're looking to brighten up your smile, talk to Dr. Elizabeth or Dr. Jeff about our professional whitening services. Either way, make sure you prioritize your bi-annual recare visits at Eggert Family Dentistry. Teeth that are freshly cleaned and polished are more resistant to discoloration. If you're interested in learning more or to schedule your next visit, give us a call at 651.482.8412.