By: Dr. Elizabeth Eggert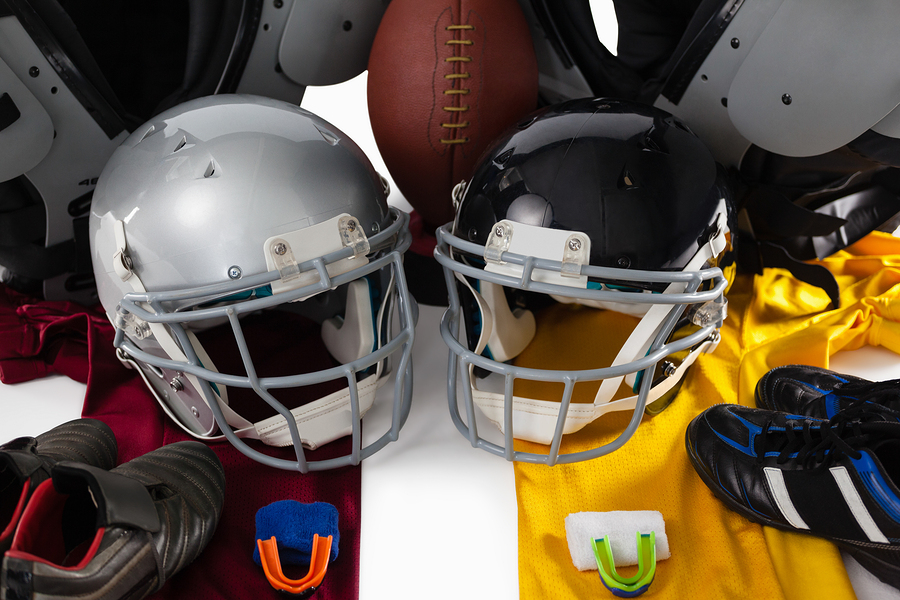 Mouthguards provide a tremendous amount of protection for your aspiring athlete. From protecting your child's mouth against structural damage to the teeth and jaw to preventing lacerations to the cheeks, tongue and lips, mouthguards are an investment well worth making! At Eggert Family Dentistry, we recommend mouthguards for football, hockey, lacrosse, wrestling, basketball, baseball/softball, soccer and all other contact sports your child might be participating in.
When purchasing a mouthguard for your child, it's important to recognize that all mouthguards are NOT created equal. Mouthguards available over-the-counter are generic plastic trays that fit sloppily in your child's mouth, providing only a minimal level of protection. They are typically made of thicker plastic which can inhibit clear breathing and speaking. On the contrary, at Eggert Family Dentistry, Dr. Jeff and Dr. Elizabeth can create custom mouthguards that securely "hug" your child's teeth They are more comfortable and provide optimal protection for your child's pearly whites. On account of their lower profile and custom fit, your athlete won't have to spend any time worrying about breathing and they are much easier to speak with. In fact, they will pop their mouthguard in and won't give it a second thought. This allows your child to keep their focus where it truly belongs – on the big game!
A lot of adult athletes enjoy the comfort and protection of a custom athletic mouthguard as well. With more and more adults participating in life-long sports like hockey and basketball, it is especially important to keep that one set of adult teeth fully protected!
If you are interested in learning more about our custom mouthguards at Eggert Family Dentistry, Dr. Jeff or Dr. Elizabeth would love to speak with you. Contact us anytime at 651.482.8412!