By: Dr. Elizabeth Eggert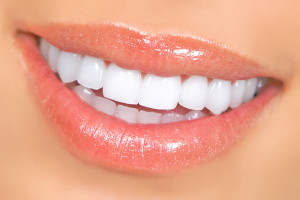 Thinking about whitening your teeth? You're not alone. In a survey, the American Association of Orthodontists found a whopping 90 percent of patients ask about teeth whitening. If you're after a whiter, brighter smile, you have several options, from whitening toothpaste and at-home whitening strips to professional deep bleaching. How do you know which product or procedure is right for you?
At Eggert Family Dentistry, our patients often ask what their teeth whitening options are and if the at-home strips are a good option. While teeth whitening strips are possibly less expensive, easy to buy, and require no appointment, you do get what you pay for. Whitening strips can cause tooth sensitivity, irritate your gums, and are not effective at removing stains with gray or brown undertones.
Our Favorite Professional Teeth Whitening System
We offer a variety of teeth whitening and bleaching options at Eggert Family Dentistry, including professional strips and whitening trays that are gentler on your teeth and gums and more effective than what you can buy at the drugstore.
But one of our favorite options for fast and effective teeth whitening for most people is the Philips Zoom Teeth Whitening system. Our patients love the immediate results they see from their single, 90-minute appointment at our office. It is common for the Zoom system to lighten teeth 4 to 10 shades.
We love the Zoom Teeth Whitening system because it is very safe for our patients. Also, with the new LED light, there is virtually no sensitivity, unlike most over-the-counter options. The Zoom system is gentle on your smile and adjusts in intensity for your comfort.
Your Zoom Teeth Whitening In-Office Procedure
In our initial consultation, we'll confirm if you're a good candidate for the Zoom Teeth Whitening system. Your 90-minute teeth whitening appointment consists of some minor preparation, four 15-minute treatments, and post-treatment consultation to reveal the results and train you about any post-treatment home care that's appropriate, including at-home whitening trays and sensitivity management education
We are excited to offer to the first 15 patients to respond to this link a free whitening consultation. If it is determined that you are a good Zoom candidate, you will be able to experience the Zoom Whitening system for HALF OFF at only $300 (normally a $600 value). Hurry! This offer expires May 15, 2017.
Ready to show off a whiter, brighter smile? The dentists at Eggert Family Dentistry can help! Contact us today to schedule your consultation.