By: Dr. Elizabeth Eggert
Just like other dental work, fillings can age over time. With age, uncomfortable or unsightly problems can present themselves. Old fillings can also become chipped or fall out which leave vulnerable teeth exposed and prone to decay and cavities. At Eggert Family Dentistry, we frequently replace old fillings. Here's an up-close look at a couple recent scenarios where we did just that:
Oftentimes, fillings start to leak and decay underneath. The best way to see this is by looking at x-rays of teeth. However, decay can occasionally be spotted from the oral exam. Here is an example of an older amalgam filling that looks okay to the naked eye but x-rays reveal otherwise.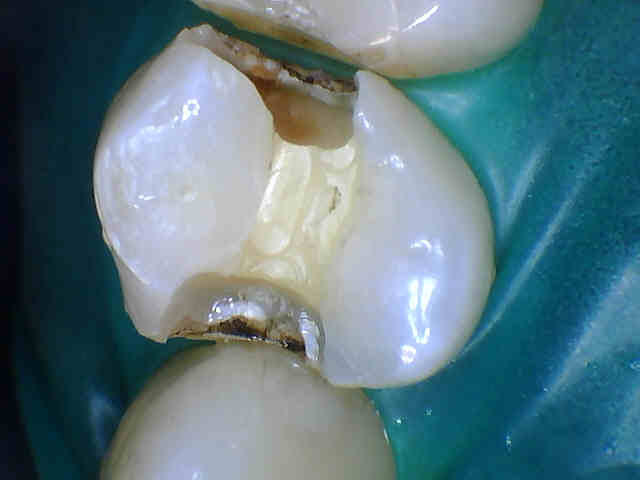 After removing the amalgam, the darkened, decayed areas are visible.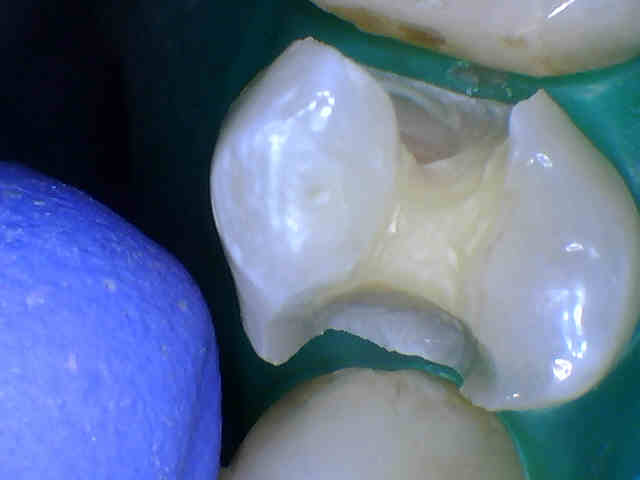 Here's a photo of the tooth after the decay is removed.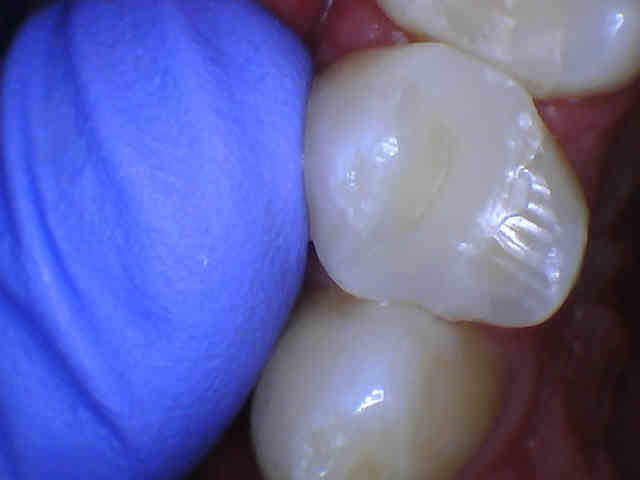 After the new composite tooth-colored filling is complete, this is the result.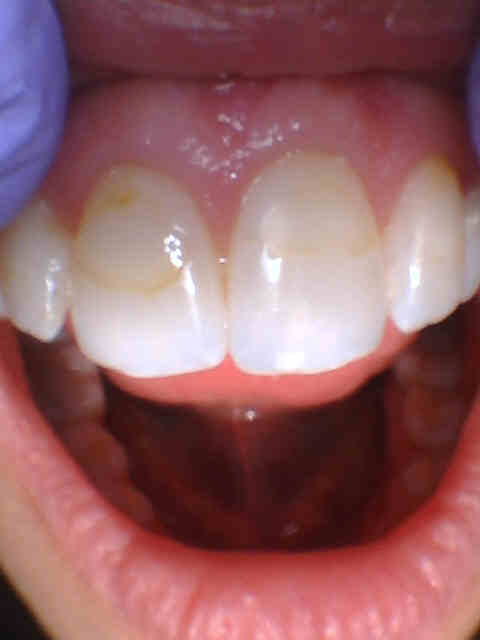 Staining on anterior composites can happen on account of the age of the fillings, diet or decay on the teeth. Before replacing anterior fillings, make an appointment with Dr. Elizabeth or Dr. Jeff to be sure the teeth are healthy. Make sure your teeth are your preferred shade/color before your new fillings are placed.
If you're concerned that you have old fillings in need of replacement, contact Eggert Family Dentistry at 651.482.8412. We would be happy to set up an appointment with you to determine the condition of your fillings.