Have you or someone you know ever considered a career in dentistry? There are nearly 200,000 practicing dentists in the United States as well as hundreds of thousands more people working as dental hygienists, assistants, administrators, and lab technicians who are enjoying fulfilling careers, competitive salaries and a quality work/life balance within the dental industry.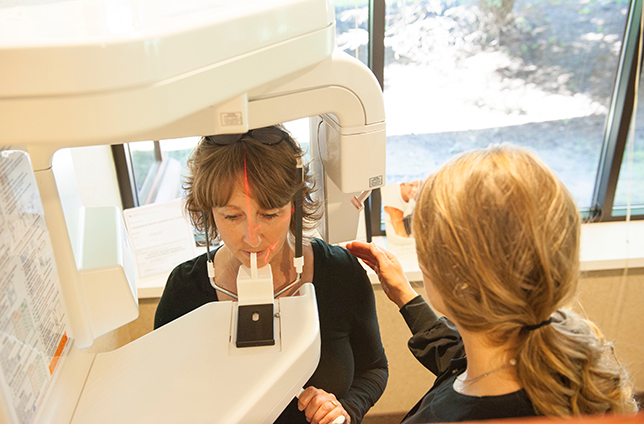 Opportunities and Specialties
When we think about dentistry, most of us imagine a traditional dentist office setting. According to the ADA, however, there are countless professional dentistry opportunities in other areas as well. "Today's dental school graduates can choose to work in hospital emergency rooms, conduct advanced laboratory research, teach future dentists or even travel the world with international health and relief organizations."
The ADA recognizes nine specialties within the industry: dental public health, endodontics, oral and maxillofacial pathology/radiology/surgery, orthodontics and dentofacial orthopedics, pediatric dentistry, periodontics, and prosthodontics.
Dental Education
Typically, DDS/DMD programs are four-year programs. Dental specialties require additional years of study above and beyond those four years. With over 65 dental schools throughout the country, dental school is highly competitive and requires a substantial financial investment. In fact, over 90% of dental students finance their education through the use of student loans.
Eggert Family Dentistry Scholarships
Eggert Family Dentistry is invested in the future of dentistry and believes that the cost of dental education shouldn't prohibit anyone from pursuing their dreams. This is why, since 2005, Dr. Eggert has been making a difference in the lives of countless young people by awarding $2000 each year to four high school seniors from the following local schools: Mounds View, Irondale, Centennial and Spring Lake Park.
The goal of the scholarships is to get them in the hands of students pursuing a career in the dental industry. This means not only students planning on becoming a dentist, but the scholarships are given to future dental assistants, hygienists, and lab technicians as well. There are currently many opportunities in the dental industry, especially for axillary team members.
If you know a well-deserving senior from one of these schools that you would like to nominate for an Eggert Family Denistry scholarship, submit one to two paragraphs about why you believe this person should be awarded the scholarship. All nominations must be received before March of each year. Scholarship winners will join the ranks of these fine former recipients.
If you would like to know more about careers in dentistry, we would be happy to speak with you! Or, we have had students shadow at our office in the past as well. This is a great way to learn more about this exciting career path. Call us at 651-482-8412 to set something up.