By: Dr. Elizabeth Eggert
Carbonated water, with its effervescent charm, has gained immense popularity among health-conscious individuals and soda lovers alike. It offers a refreshing alternative to sugary sodas. But have you ever wondered if those satisfying bubbles could be harming your pearly whites? In this article, we delve into the science behind the effects of carbonated water on tooth enamel, explore alternatives, and discuss how Dr. Jeff Eggert and Dr. Elizabeth Eggert, Dentists at Eggert Family Dentistry in North Oaks, MN, can help you maintain a radiant and healthy smile.
Understanding Carbonated Water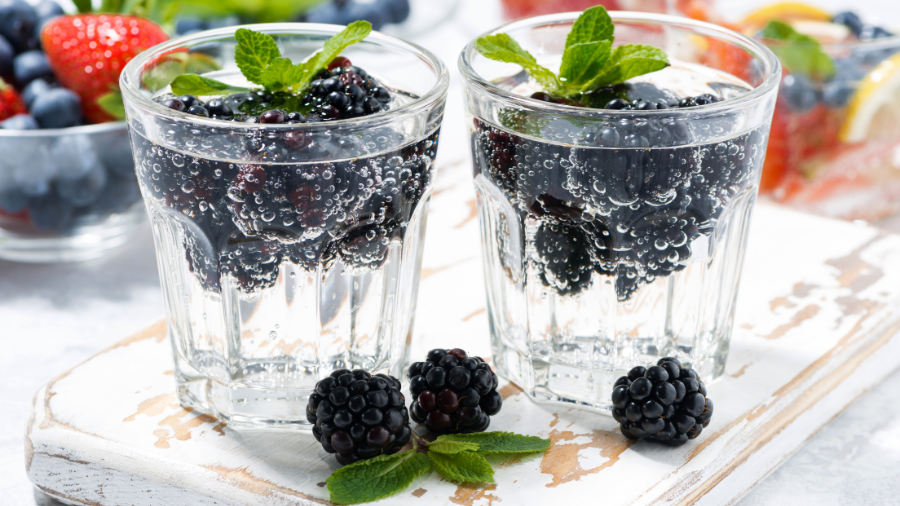 Carbonated water, also known as sparkling water or seltzer, is water infused with carbon dioxide gas under pressure, creating delightful bubbles and fizz. While it's often considered a healthier alternative to sugary beverages, it's not without its concerns when it comes to your dental health.
The Science Behind It
When you enjoy a bubbly sip of carbonated water, the carbon dioxide dissolves in the water to form carbonic acid. It's this mild acid that raises concerns for your tooth enamel. Tooth enamel is the hard, protective outer layer of your teeth. It's primarily composed of minerals, particularly hydroxyapatite, which can be vulnerable to acid erosion.
Carbonated water is mildly acidic, with a pH around 4.5, making it more acidic than tap water (pH 7). Regularly exposing your teeth to acidic substances can weaken and erode the enamel over time, leaving your teeth more susceptible to cavities and sensitivity.
Carbonated Water vs. Soda Pop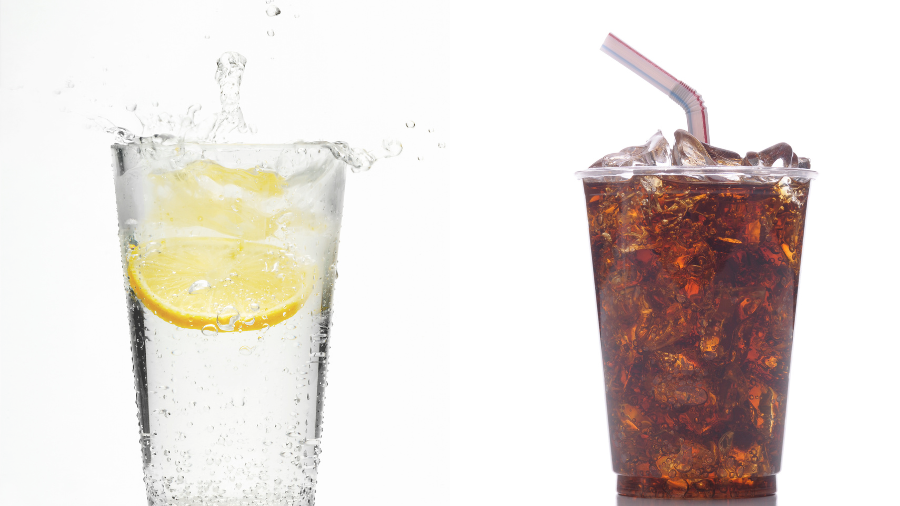 Surprisingly, carbonated water may be just as bad for your teeth as soda pop, albeit in a slightly less severe way. The carbonic acid in sparkling water can erode enamel gradually, while soda contains not only acid but also sugars that bacteria feed on, producing harmful acids. This can lead to more immediate and severe tooth decay.
Alternatives to Carbonated Water
If you're concerned about your dental health but still want a refreshing beverage, there are alternative choices. Plain water is, of course, the best option for your teeth, as it is pH-neutral and doesn't pose any risks to your tooth enamel. Herbal teas and unsweetened iced tea are also great alternatives. If you prefer carbonation, you can limit your consumption of carbonated water to meal time and consider switching to unflavored options or those with added minerals like calcium, which can help counteract the acidity.
Eggert Family Dentistry: Your Dental Health Allies
Dr. Jeff Eggert and Dr. Elizabeth Eggert, our dentists at Eggert Family Dentistry in North Oaks, MN, are dedicated to helping you maintain excellent oral health. They provide expert dental care, including preventive services, dental hygiene, and advice on maintaining strong and healthy teeth. Regular dental recare visits with check-ups and professional cleanings are crucial to addressing any enamel erosion concerns and maintaining your radiant smile.
Recently, Dr. Elizabeth completed an exam for a patient we hadn't seen in over a year. This patient had 3 fillings recommended in January, 2022 due to decay between her teeth. Unfortunately, now, not even two years later, she has 8 fillings recommended and 2 crowns because her decay rate is rampant. When Dr. Elizabeth suspected something in the diet or a health change, she questioned this patient and together they determined the patient often drinks over 4 carbonated waters each day, sipping them throughout the day.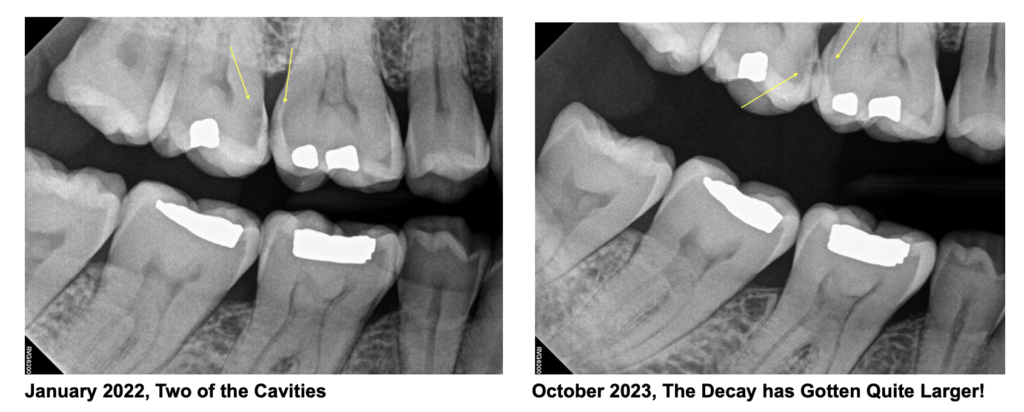 While carbonated water may have a milder impact on your tooth enamel compared to soda pop, it's essential to be mindful of its acidic nature. You can enjoy sparkling water in moderation and opt for alternatives that are more tooth-friendly.
And when it comes to safeguarding your dental health, trust Dr. Jeff Eggert and Dr. Elizabeth Eggert at Eggert Family Dentistry in North Oaks, MN, to guide you on your journey to healthy, vibrant teeth. Your smile is worth preserving, and they're here to help you do just that. Call us today to schedule your next recare visit! 651.482.8412!